The name of this blog comes from the best 8-man suite (SWEET) on the Boston College campus.
Former residents include myself, TJ Killa AKA Tha Tarrible Thunda, Mannie Fresh, Ali-Aladdin, Fingers Magee, Cervenkatron, Showdown champs Baby U-ee and KISH!!!, and the legendary #2 Montel Harris, the source from which all swag flows forth.
(Btw, these are NOT my pictures and I don't claim them to be)
Get at me.
Send Vandy 311 your shit
August 30, 2012
September 13, 2011
The Greatest Of All Time: 2Pac references and homages in the lyrics of the best rappers in the game:
Drake - "Ignant Shit": Drizzy is without a doubt the only rapper alive under 25 (the age at which Pac died) who is anywhere near Pac's stratosphere in terms of fame and success.  In this (excellent) verse off So Far Gone, Drake promises to honor Tupac's legacy by refusing to compromise on the quality or the controversy of his music (not sure I buy the Illuminati reference tho RapGenius). "Still spitting that shit that they shot Pac over"
Eminem - "Just Don't Give A Fuck": Anyone who doesn't know the Greatest Rapper of All Time's influence on the Greatest White Rapper of All Time doesn't need to look any further than the chorus of Shady's debut single.  "When you see me on your block with 2 glocks screamin' 'Fuck the world' like 2Pac/I just don't give a fuck"
Fabolous - "Can't Deny It": Fab was pre-ordained to be the next great Brooklyn MC in the line of Biggie and Jay-Z, but for his breakout single, he jacked his whole chorus from the first track on Pac's All Eyez On Me.  "I can't deny it, I'm straight rider/You don't wanna fuck with me"
50 Cent - "In Da Club": 50 is one of the biggest Pac fans among famous rappers in the 21st century.  He lets us know his aspirations in the rap game on the super-massive single from his Aftermath debut album, Get Rich Or Die Tryin'. "In the hood, in L.A. they saying '50 you hot'/They like me, I want 'em to love me like they love 'Pac"
Game - "Hate It Or Love It": Game is the most notorious name-dropper in rap, and as a West Coast MC, it should surprise absolutely no one to find a Pac reference on one of the disc's singles. "Pac is gone and Brenda still throwin' babies in the garbage"
Gucci Mane - "Worst Enemy": Gucci Mane explains, ever so poetically, that first 2Pac died, then Biggie died, and that greatly impacted him.  "First 2Pac died, then Biggie died/And that greatly impacted me"
Jay-Z - "'03 Bonnie & Clyde": No one references Biggie more than Shawn Carter, but this Pac homage trumps any individual Big quote he ever dropped in terms of sheer magnitude.  The entire song is based on 2Pac's "Me And My Girlfriend," from the first line Jay spits to the chorus he duets with his girlfriend (at the time) Beyonce.  Fun fact: the track was produced by a then-(relatively)-unknown Kanye West.  "All I need in this life of sin is me and my girlfriend/Down the ride to the very end it's me and my boyfriend"
J. Cole - "Enchanted": Like Weezy, Cole loves dropping his Pac lyrics and has even tweeted that "Pac the greatest" (I think he did it again today).  The chorus for this track off Cole's third mixtape is a slightly modified version of the chorus from Pac's "Hail Mary." "Come with me/Run quick see what do we have here now/Do you wanna ride or die/La da da dadada"
Kanye West - "Family Business": If the "'03 Bonnie & Clyde" production credit wasn't enough to convince you of Kanye's love for Mr. Shakur, check the "Ambitionz Az A Ridah" quote on the penultimate track of Yeezy's debut album. "I can't deny it, I'm a straight rider"
Lil' Wayne - "Right Above It": Weezy's "Fuck the world" references could out number the pages in the Bible, but for the sake of brevity, we'll go with his bite of arguably Pac's famous "Hail Mary" lyric at the end of his first verse on "Right Above It." "I ain't a killer, but don't push me"
Rick Ross - "Tupac Back": If you need this explained… "What the fuck, is you stupid?" Tupac back, Tupac back/There's all these bitches screaming that Tupac back/All Eyez On Me, better Picture Me Rollin'/Buying brand new rims, but these bitches is stolen/Stranded on Death Row, Brenda having my baby/But I'm stacking my paper, I need a brand new Mercedes/They screaming Tupac back, Tupac back/There's all these bitches screaming that Tupac back"
Waka Flocka Flame - Flockaveli: Waka named his debut album after the new stage name, Makaveli, that Tupac adopted for his last studio album.
Young Jeezy - "Unforgettable": Jeezy's "realest flow ever" features a 2-bar shout out to the realest MC ever. "The closest you're gon get to this is a Pac t-shirt/The name's Young baby, you know I live that Thug Life"
RIP Tupac Shakur.  Truly lives on thru the music.
Deuces
September 7, 2011
Baby Dancing to Waka Flocka Flame Video of the Day
September 6, 2011
Tom Brady wants Randy Moss back.  Randy Moss wants Randy Moss back.  In the words of the great Waka Flocka Flame, YEAHH!!!! O LETS DO IT!!!!
September 1, 2011
Baby Dancing to Waka Flocka Flame Video of the Day
August 2, 2011
When I own the Sox, the first thing I'm gonna do is hire Roscoe Dash to prevent any more goddamn rain delays at Fenway.  Also send Lil' Wayne to Yankee Stadium any time I get Sabathia matched up against John Lackey (like this Saturday… SHIT).  Rain just fuckin up my night and shit.  
All that you can do in these situations is LISTEN TO THIS TRACK BITCH (HA)
Deuces
July 21, 2011
So Epic That I Had To Use A Read More
I love basketball.  I love hip-hop.  But more than anything, I love comparing things that don't have a fucking thing to do with each other.  So, inspired by the work of Bill Simmons AKA the Sportswriting Jesus, today I am finally unveiling…
My epic project (Part 1) 
Pairing each of the 96 dudes from the Bill Simmons' Book of Basketball pyramid of the greatest NBA players of all time with a famous rapper based on wholly subjective criteria: Part 1 (#96-62):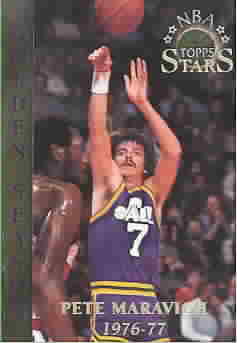 96. Tom Chambers – Yelawolf: Tom Chambers was a white boy who flew like none since.  Yelawolf is probably the "least white" white rapper I can think of.  In part cause he covered his skin with tattoos.  But more cause he spits harder than a mafucka. 
95. Jo Jo White – U-God: Jo Jo is probably at the minimum level of "held in revered status" for his contributions to the Celtics dynasty.  Similarly, U-God is probably the least-acclaimed member of the Wu-Tang Clan.  Did you know he quit the Clan at one point, only to rejoin after making up with the RZA?  Yeah, most people don't know that… or care.  Fair warning: the Celtics/Wu-Tang dynasties are the two most legendary in basketball/hip-hop and I'm taking full advantage. 
94. Jack Twyman – MC Serch: Twyman was a great but not legendary white player who eventually turned into a great broadcaster, as well as being remembered for taking care of his teammate Maurice Stokes after Stokes was diagnosed with a career-ending illness.  MC Serch came up with 3rd Bass with some other white boys, then turned into a rap talent scout, running reality shows looking for the next great white rapper.  The best rapper he had a hand in help blowing up? He exec-produced Illmatic. 
93. Kevin Johnson – MC Shan: KJ, despite undeniable talent, was pretty much the whipping boy for MJ in the '93 Finals, the biggest moment of his career.  MC Shan may have been a great rapper, but all we remember him for is getting his ass kicked by KRS-One in the Bridge Wars. 
92. Bob Lanier – Bun B: Bob Lanier is famous for having giant-ass feet.  Bun B's voice sounds like he should be like 6'7 350 pounds, even if he isn't.  I always picture him as being like a giant Rick Ross with talent.  Even if this picture says otherwise.
91. Dwight Howard – Young Jeezy: Two freaky talented dudes that you can't help feeling haven't reached their potential.  Dwight still doesn't have that ring, and Jeezy hasn't had his own hit for a long-ass time.  Still time for both to improve on their legacies tho… and they probably will.  Also, Jeezy's voice has the same effect on a track as Dwight's blocks do on opposing offenses.  Fuckin' intimidating. 
90. Chris Paul – KiD CuDi: For awhile, it looked like CP3 was destined to become one of the all-time greatest point guards in NBA history.  Then, last season, he regressed in basically every single stat and seems like he's on the verge of pulling a Vince Young.  CuDi dropped one of the hottest mixtapes of '08 and one of the hottest albums of '09.  His second album, in 2010, was a pile of shit tho, and now he's saying he's gonna become a full-time singer and quit rapping.  What a waste. 
89. Shawn Kemp – Gucci Mane: Shawn Kemp was a physical freak and dirty baller before he lost his marbles and flamed out of the league.  Gucci was a (financially) successful rapper before also losing his mind and becoming a professional defendant.  
88. Gail Goodrich – Missy Elliot: Gail Goodrich is the girliest name in NBA history.  Tho Jan Veseley may give it a run for the money. 
87. Connie Hawkins – Shyne: Connie Hawkins was unfairly blackballed from the league for over half a decade.  Shyne was locked up for nearly ten years, and some people say it's Diddy's fault.  IDK, from what I've read he was waiving his gun around like Joe Pesci in Goodfellas.  Now he's living in Jerusalem as a converted Jew.  Really. 
86. Arvydas Sabonis – Fat Joe: Arvydas Sabonis was this giant dude from the USSR with a hilarious name.  Fat Joe is a giant dude who wants everyone to forget he's not black and has a slightly less hilarious name.
85. Robert Horry – Masta Killa: Horry was the consummate role player who could step up and hit the big shot in the big moment.  Masta Killa would step up and drop hot verses that could push a Wu-Tang joint from great to legendary (like "Triumph") but didn't get to star on his own album until 2004. 
84. Cliff Hagan – Rick Rubin: Cliff Hagan was on one of the two teams to ever beat Bill Russell in the Finals.  He was also whiter than the background of a Microsoft Word document.  Rick Rubin was one of the first white producers to really succeed in rap.  And to those who ask, "is it right to factor race into these pairings?  Um, wouldn't it be more offensive to everyone if I called John Stockton "the Afrika Bambaataa of basketball?" 
83. Vince Carter – Xzibit: Remember when X was dropping all those hot verses on Dr. Dre and Eminem albums, then pretty much quit rap entirely to focus on hosting Pimp My Ride?  That's pretty much what Vince Carter did with his basketball talent. 
82. Chris Mullin – MC Ren: Chris Mullin is probably the least-remembered member of the Dream Team.  MC Ren is the "oh what happened to him?" MC from NWA.  Best known for their more talented teammates, fairly or unfairly. At least in my mind, and really, not much else counts on this list.
81. Dave Bing – Ice-T: Dave Bing was one of the first stars of the post-merger NBA.  Ice-T is considered the first gangsta rapper.  Neither is really considered a legend and both are actually probably a little overrated.  But Bing made a lot of cash in other business ventures after his career, and Ice-T is making bank on Law & Order.  Way to play, Cop Killer.
80. Bailey Howell – Thirstin Howl III: Look, if I haven't heard of a dude, and there's a rapper with the same name, they get paired.  Especially when they both belong on Gilligan's Island. 
79. Bobby Dandridge – Styles P: Like P on the LOX, Bobby Dandridge was an important contributor for a great team, the '78 Bullets, even if nobody is calling him the best on the squad (Wes Unseld for Washington, Jadakiss for the LOX). 
78. Paul Westphal – Paul Wall: I mean, they have basically the same name.  And they're both white, so… there you go. 
77. Dan Issel – Craig Mack: Dan Issel was a hideous dude missing like four teeth.  Craig Mack was a rapper signed to Puff Daddy's Bad Boy Records, whose career never took off because he was too ugly.  Seriously, when you're the ugly one on a label with Biggie Smalls, you're fucking ugly. 
76. Artis Gilmore – Afro Man: Look.
75. Tracy McGrady – Lupe Fiasco: T-Mac was an NBA scoring champion with a wicked cool nickname who could never get his shit together in the playoffs and never made it out of the first round.  Kind of a whiny bitch.  Lupe was one of the most talented Midwesterners to ever pick up a mic and also had a wicked cool nickname.  He never managed to translate his talent into a truly classic album, though, and is also a stupid whiny bitch. 
74. Joe Dumars – Q-Tip: Joey D was a great player who won Finals MVP in '88, and the front office exec who built the '04 Pistons champs.  Q-Tip was both one of the MC's who built the A Tribe Called Quest brand as well as the producer who put the beats together for them to flow over in wicked chill style.  Worth noting that Dumars was about the only person associated with the Detroit Pistons at any point during the 1980's who could even remotely be described as "chill." 
73. Sidney Moncrief – Papoose: Moncrief's career never truly blossomed completely cause of knee injuries.  Papoose's career never truly blossomed cause his record label fucked him.  Or something.  Either way, two cases of tremendous, unrealized potential. 
72. Chris Webber – Rick Ross: Whenever I think about either of these guys, my first reaction is to laugh.  I mean, C-Webb was the #1 high school recruit in his class, and then made the stupidest play in college basketball history.  Then he was the #1 overall pick in the NBA Draft, and never won a ship or reached his potential.  Rick Ross is just straight up delusional.  He thinks a)he's the biggest boss in hip-hop b)people take him seriously as a rapper and c)it's cool to put spinners on a wheelchair for your video.
71. Lenny Wilkens – Pete Rock: Lenny was a great baller but is mostly remembered as one of the all-time winningest coaches in league history.  Likewise, Pete Rock dropped one of the all time classic hip-hop records of all time, "T.R.O.Y." but is best remembered for his work as a producer.
70. David Thompson – AZ: David Thompson came into the league and was just flying over everyone, then he blew out his knee, and that was that.  Likewise, AZ introduced himself to the world on the only guest spot on the best rap album of all time, Illmatic, with a lot of people saying his was better than Nas' verse on the same song.  Then he dropped his debut album without much fanfare, The Firm flopped, and that was also that. 
69. Dennis Rodman – Ol' Dirty Bastard: The craziest basketball player of all time and the craziest rapper of all time.  Dudes were on some nasty squads too, with Rodman winning 5 rings between Isiah's Bad Boy Pistons and Jordan's Bulls, and ODB repping the Wu. 
68. Pete Maravich – Eazy-E: Pistol Pete is credited with starting a lot of the tricks in modern ball that didn't exist during the 50's and 60's.  Eazy-E has been called the "father of gangsta rap."  Neither of these guys was as good you'd think just based on the way everyone creams when they talk about them, but they're undeniably badass. 
67. Earl Monroe – Dres: Earl the Pearl was a beast way back in the day, but was more or less forgotten by subsequent generations until Denzel Washington did that whole monologue about him in He Got Game.  Dres, the better half of Black Sheep, was too a forgotten soul before "The Choice Is Yours" was featured in that Kia commercial with the hamsters.  Now, I crank that shit everyday. 
66. Adrian Dantley – Waka Flocka Flame: Dantley played ugly, pretty much just knocking dudes out of the way with his fat ass to open up some space to score.  That's pretty much the way Waka Flocka Flame approaches rapping.  But hey, it works (though I'll admit that at least 13 of the 17 songs on Waka's album are complete shit.  But "No Hands" and "Hard In Da Paint?"  Those are staples of the Vandy 311 soundtrack every Friday and Saturday night). 
65. Alex English – Saigon: Big Al once starred in a movie that was so bad it was good (according to Mr. Simmons. I never saw it) called Amazing Grace and Chuck.  Saigon once guest-starred on Entourage, a show that used to be good but is now bad.  And that's about all anyone knows about him outside of the depths of hip-hop's underground/HBO.  Seeing as he almost got Drama killed (one of two characters on that show who's been funny all the way through), he probably deserves it.
64. Jerry Lucas – Ludacris: Lucas was "infamous" (to use Simmons' description) for padding his stats by chasing down last-second shots for rebounds.  Ludacris has been doing all he can to pad his sales and Google hits by collaborating with Justin Bieber.  What the fuck, Luda?  I hope you smoked him up at least.  The idea of Justin Bieber stoned makes me laugh, and would make a lot of little girls cry, which makes me laugh even more.
63. Ray Allen – Mos Def: Bald dudes who are calm and deadly at the same time.  Also, Ray gave one of the best lead acting performances of all time by a pro athlete as Jesus Shuttlesworth in He Got Game.  Mos Def is one of the most critically acclaimed rappers-turned-actors of all time.  See #62 for more.
62. Reggie Miller – Talib Kweli: Reg is one of the all-time great, stick-a-dagger-in-your-heart long-range shooters.   Talib is one of the all-time great, stick-a-dagger-in-your-heart-with-on-point-lyrics straight-shooting MC's.  Kweli is one half of Black Star with Mos Def.  Which one's better?  I think most people would say Mos Def, even if they wouldn't have back in '98.  Likewise, Reg vs. Ray Allen is the debate for the best 3-point shooter of all time.  Which one's better?  I think most people would say Ray, even if Bill Simmons didn't back when his book came out in '09.  He later revised that and switched the two for the paperback.
100 swag points for whoever made it all the way here.  This will get even better as we approach the top.  I promise.  Check back (and follow if you haven't already) for Part 2. 
Deuces
July 12, 2011
So Waka says he retired from rapping, but also that he's got a new album coming out in the summer (whatever), but that's not the point here. 
You know the saying "a picture's worth 1000 words?"  I don't think anyone's gonna argue with me when I say this picture's worth every word Waka Flocka Flame has ever said in his life (except for "No Hands" and "Hard In Da Paint," obviously). 
Like, I don't own any fur (I'm a dude) so I can't say I support wearing it, but at the same time there's at least 50 other issues I can think of in a minute that are a much bigger deal to pretty much everyone in the world with a working brain.  
So, my question is, why would a dude who got famous rapping about chillin outside his house dealing drugs all day with his buddies (who are all killers BTW) and flaunting his SK, then getting bombed on Mescato and fucking strippers during the nighttime pose nude for an ad about fur?  Not exactly Hardest Rapper in the South swag.
Clearly, I have yet to understand the genius of Waka Flocka Flame.  Or most of his lyrics.  But I still bump "No Hands" and "Hard In Da Paint" like the Vandy 311 national anthem.  Cause they're def in the running. 
Also, is anyone else surprised that this dude is not jacked at all?  I figured he'd be built like a tank… shows what I know about dudes' bodies I guess. 
Deuces
The Heat sold their souls, Lebron would never get a Ring without The Devil's Help!

Back from my weekend :)
I'm OFFICIALLY going to Boston College! How exciting!

Sadly, in other news, I gave in to the temptations of food in Boston...

ON THAT 4-0 SWAG.. WE ARE FAR FROM DONE

lets go eagles

Sometimes I love my school.

AND SOMETIMES I FUCKING LOVE MY SCHOOL.

LMFAO SO I GUESS RIGHT NOW WE'LL GET ANOTHER DOUBLE PLAY