The name of this blog comes from the best 8-man suite (SWEET) on the Boston College campus.
Former residents include myself, TJ Killa AKA Tha Tarrible Thunda, Mannie Fresh, Ali-Aladdin, Fingers Magee, Cervenkatron, Showdown champs Baby U-ee and KISH!!!, and the legendary #2 Montel Harris, the source from which all swag flows forth.
(Btw, these are NOT my pictures and I don't claim them to be)
Get at me.
Send Vandy 311 your shit
April 18, 2013
June 22, 2012
So Bron Bron finally finished dumping on Cleveland's chest and got his ring.  Seriously tho, got me thinking about where he ranks all-time on the "greatest NBA players of all time list." For reference, the Bible (AKA Simmons' Book of Basketball) has this top 20 as of the end of the 2010 season (players active at end of 2012 in bold).
Michael Jordan
Bill Russell
Kareem Abdul-Jabbar
Magic Johnson
Larry Bird
Wilt Chamberlain
Tim Duncan
Kobe Bryant
Jerry West
Oscar Robertson
Hakeem Olajuwon
Shaquille O'Neal
Moses Malone (cut-off for "the Pantheon")
John Havlicek
Elgin Baylor
Julius Erving
Bob Pettit
Karl Malone
Charles Barkley
LeBron Jam
Now after the Mavs beat the Heat last year, Simmons went on record saying Dirk was one of the 20 best ever, ironically pushing LeBron out (unless Bron's '11 season was good enough to leap him over Chuck? IDK).  But now, with the last gaping hole on his resume filled, he's gotta go way up (kind of like how Kobe jumped from 15 to 8 after winning back-to-back titles with LA in '09 and '10). 
Bron Bron is a 3-time MVP, champion at age 27, and basically the most unstoppable basketball force the league has seen since Shaq in his prime.  He played one of the best postseasons of all time, got his Finals MVP, and was the undisputed best player on a champion.  If he retired today you'd still have to at the very minimum put him right behind Havlicek, although he's probably fighting with Moses with that 13 spot as much as it pains me to say.  If he sustains this level of play through age 30 (and why wouldn't he?) I think you gotta shoot him past Shaq and Hakeem and if he wins another ring by the big 3-0 or sooner, he's got a good case to go over Kobe.  
Realistically I think his ceiling is topping Tim Duncan by the time he retires, but who knows.  The Heat could make the next three Finals, LeBron probably wins an MVP and finishes in the top 2 or 3 every year (and deserves it), and even if they win only 1 or 2 rings, and suddenly he's better than Magic.  I will say that it's probably impossible to top Kareem, and that there is absolutely positively no way in Hell that he could ever be better than Bill Russell or Michael Jordan.  
As for Dwyane Wade fuck that guy this ring hurts his legacy cause he played like shit and they won anyway.  
Deuces
June 11, 2012
I have a request for blog post: Ranking the 10 (or so) best white NBA players of all time. 
I'm not gonna pretend that a lot of my opinions about basketball are HEAVILY informed by Bill Simmons' bible basketball, The Book of Basketball (which by the way is probably the most entertaining book a basketball fan could ever read).  So I'm gonna give you his top 10, then tweak it based on the seasons that have past since the paperback's publication and my own differing opinions - which may or may not be justifiable. 
10. Kevin McHale (#35 overall) (13 years, 10 qualit, 7 All-Stars… Top 5 ('87)… All-Defense (6x, three 1st… season leader: FG% (2x)… 2nd-best player on one champ and 2 runners-up; 6th man for 2 other champs… 2-year peak 24-9-3 60% FG… 3-year Playoffs peak 24-9, 59% FG… 3rd-best Playoff FG ever, 100+ games (56.6%)… career: 55% FG (12th) 80% FT)
9. Dave Cowens (#31 overall) (11 years, 8 quality, 7 All-Stars.. '73 MVP… '75 MVP runner-up… '71 Rookie of the Year… Top 10 ('73, '75, '76)… All-Defense (2x)… Playoffs 14.4 RPG (5th all-time)… 4-year peak: 20-16-4, 46% FG… 4-year Playoffs peak: 21-16-4 (50 g's)… best or 2nd-best player on 2 champs, 21-15-4 (36 g's)… starter for 68-win team)
8. Bill Walton (#27 overall) (10 years, 4 quality, 2 All-Stars… '77 Finals MVP… '78 MVP, '77 runner-up… Top 5 ('78), Top 10 ('77)… All-Defense (2x)… leader: rebounds (1x), blocks (1x)… best player on 1 champ, 6th man on 1 champ… '77 Playoffs: 18.2 PPG, 15.5 RPG, 5.5 APG, 3.4 BPG
7. Rick Barry (#26 overall) (14 years, 10 quality, 12 All-Stars… '75 Finals MVP… Simmons MVP ('75)… Top 5 NBA ('66, '67, '74, '75, '76), Top 5 ABA ('69, '70, '71, '72), Top 10 ('73)… '67 All-Star MVP… season leader points (1x), FT% (9x), steals (1x)… best player on 1 champ and runner-up… '67 Playoffs: 35-8-4 (15 G); '75 Playoffs: 28-6-6, 44% FG, 92% FT (17 G)… 3-Year ABA Playoffs peak: 34-8-4, 49% FG (31 G)… 3-year NBA Playoffs peak: 27-7-6, 45% FG, 91% FT (40 G)… career: 24.8 PPG (13th), 89.3 FT (3rd), 5.1 APG… 25K Point Club
6. John Stockton (#25 overall) (19 years, 10 quality, 10 All-Stars… Top 5 ('94, '95), Top 10 ('88, 89, '90, '92, '93, '96), Top 15 ('91, '97, '99)… Playoffs record: most assists (24)… 5-year peak: 16-3-14… leader: assists (9x), steals (2x)… '88 Playoffs: 19-4-15 (11 G)… 2nd-best player on 2 runner-ups… Playoffs: 13-10.4, 80% FT (182 G)… missed 22 games total, played 82 games in 17 of 19 seasons… career: assists (1st), games (3rd), steals (1st)
5. Bob Cousy (#21 overall) (13 years, 13 quality, 13 All-Stars… '57 MVP… Top 5 ('52-'61), Top 10 ('62, '63)… two All-Star MVPs… records: most assists in one half (19), most playoffs FTs made (30)… leader: assists (8x)… 2nd-best player on 6 champs… 3-year Playoffs peak: 20-6-9 (32 G)… career: 18-8-5, 38% FG, 80% FT
4. Bob Pettit (#17 overall) (11 years, 10 quality, 11 All-stars… MVP: '56, '59… Runner-up" '57, '61… Top 5 ('55-'64), Top 10 ('65)… '55 Rookie of the Year… 4 All-Star MVPs… 3-year peak: 28-18-3… leader: scoring (2x), rebounds (1x)… career: 26.4 PPG (6th), 16.2 RPG (3rd)… Playoffs: 26-15-3 (88 G)… best player on one champ and 3 runners-up… first member of 20K-10K club)
3. John Havlicek (#14 overall) (16 seasons, 13 quality, 13 All-Stars… '74 Finals MVP… Top 5 ('71-'74), Top 10 ('64, '66, '68, '69, '70, '75, '76)… All-Defense (8x, five 1st)… 3-year peak: 27-9-8… 4-year Playoffs peak: 27-9-6 (57 G)… leaer: minutes (2x)… most career assists for a nonguard (6,114).. best or 2nd-best player on 4 champs, played for 8 champs (8-0 in Finals)… Playoffs: 22-7-5 (172 G)… career: minutes (10th), points (14th)… 25K Points Club
2. Jerry West (#9 overall) (14 years, 12 quality, 14 All-Stars… '69 Finals MVP… Simmons MVP ('70)… MVP runner-up: '66, '70, '71, '72… Top 5 ('62, '63, '64, '65, '66, '67, '70, '71, '72, '73), Top 10 ('68, '69)… All-Defense (4x)… records: Fts, season; points, Plaoff series… leader: scoring, assists (1x)… career: 27 PPG (5th), 27-7-6, 47% FG, 81% FT… 4-year peak 30-6-6… Playoffs (153 G): 29.3 PPG (3rd)… Finals 30.5 PPG (55 G)… best player on 1 champ, best or 2nd-best player on 8 runner-ups… averaged a 26-5-10 during LA's 33-game winning streak… 25K Point Club)
1. Larry Bird (#5 overall) (13 years, 10 quality, 12 All-Stars… Finals MVP: '84, '86… MVP: '84-'86… Simmons MVP ('81)… runner-up: '81, '82, '83, '88… '80 Rookie of the Year… Top 5 ('80-'88), Top 10 ('90)… All-Defense (2x)… leader: threes (2x), FT% (4x)… 5-year peak: 28-10-7, 51% FG, 90% FT… 4-year Playoffs peak: 27-10-7, 50% FG, 90% FT (84 G)… '84 Finals: 27-14-3… '86 Finals: 24-10-10…. '87 Playoffs: 27-10-9, 43.9 MGP (23 G)… career: 24-10-6, 50% FG, 88.6 FT% (9th)… highest career APG, forwards (6.1)… Playoffs: 24-10-6.5, 89% FT… best player on 3 champs and 2 runner-ups… member of '92 Dream Team… 20K Point Club
Solid list for 2010, but if you wanna get riled up about 5 of those guys playing all or most of their primes for the Celtics (Bird, Havlicek, Cousy, Cowens and McHale) and a 6th contributing significantly for them multiple seasons (Walton), fair enough.  The other white guys in the top 50 are Steve Nash (#36, 1 slot below McHale), George Mikan (#38), Dirk Nowitzki (#39), Dave DeBusschere (#46), and Billy Cunningham (#49).  If you wanna count half of Jason Kidd, he's #42.  
Now, after the 2011 NBA Finals, Simmons went on the record calling Dirk Nowitzki one of the top 20 players of all time (LeBron James is #20 in the book.  LOL!).  I agree - Dirk's performance throughout the 2011 NBA Playoffs was unbelievable and as time goes on it'll become more and more legendary.  
I do have beef with Bob Pettit so high, though.  Sure, he was dominant in his time, but for most of the time BLACK PEOPLE DIDN'T PLAY IN THE NBA.  This pisses me off for a number of reasons; yeah, he still played well as more and more black guys joined, but he was a horrible racist.  Why does this matter?  For one, racism of players obviously did nothing to speed up the integration process; and two, HIS TEAM DRAFTED BILL RUSSELL AND TRADED HIM TO THE CELTICS FOR WHITE GUYS.  How much of this was due to the racism of the team, led by Pettit?  I don't know.  But they spent most of the following decade (and the rest of Pettit's career) getting their brains bashed in by Russell and the Celtics, in their good years.  He only won one title, which is especially hurtful considering he had his chance in the all-white era.  Oh yeah, that was the one year between '57 and '66 that Russell's Celtics didn't win it all.  Cause Russell was hurt.  In what now seems like the most obvious benefit of not being racist ever, the Celtics became the greatest sports dynasty of the past 60 years because they were the first to fully embrace African-Americans on the team.  See kids?  Racism is bad even if you're a totally selfish prick. 
There's also some minor things that need addressing: McHale over Cowens doesn't make sense to me given how much better the NBA was during McHale's time (there was no ABA), his extra ring, his better stats, and his status as maybe the best post player of all time.  He also cut short his own career by playing on a BROKEN FOOT in the '87 playoffs, while Cowens cut his own career short temporarily by retiring and becoming a cab driver for a little while.  McHale also gets bonus points for basically inventing the modern concept of the 6th man.  So yeah… still don't get what was going on here in Simmons' head.  
The question of Walton is big.  Walton was basically one of the most dominant players of all time for about two years, but then he got hurt and never was the same.  How does that compare to someone like John Stockton, who was never close to being the best player in the league at any time but was very very good for an amazingly long period?  Simmons kind of equivocates here… he puts Walton higher than guys like David Robinson because he'd rather have the peak, but then he puts him lower than Stockton. My feeling is this: when we judge a player's greatness, we need to focus on his peak, rewarding players with greater longevity only when the respective peaks are similar in quality.  For example, Magic over Bird.  In Simmons' words, Walton at his peak "guaranteed you a championship," while Stockton, despite his consistency never even won one.  As for Rick Barry, he never lost his talent but made stupid ass decisions that hurt his team, while Walton proved to be one of the greatest teammates of all time on the '86 Celtics.  If Barry suffers a crippling injury in his 4th year, this discussion never even happens.  So without further ado… 
THE TOP 10 GREATEST WHITE GUYS IN NBA HISTORY:
10. Kevin McHale - Maybe I'm a bit biased because he traded the C's KG for a giant pile of dog shit
9. John Stockton - I remember watching him play, but I also remember rooting against him very hard because he was going against Michael Jordan and I was 7 and that's who you rooted for when you were 7
8. Rick Barry - Even if he was a prick, he still had the numbers and a ring
7. Bill Walton - Even if it was for less time, I'd rather this guy on my team than the last two
6. Bob Pettit - Still think he's a dirty racist, but how much can you penalize one of the Top 5 Players of an era?
5. Bob Cousy - Invented the fast break, one of the NBA's first superstars, and oh yeah, won a shitload of titles for the Celtics
4. Dirk Nowitzki - Doesn't have as many rings as some of the other guys, but he also didn't have Bill Russell or Larry Bird on his squad.  Plus, HE BEAT THE HEAT. 
3. John Havlicek - 8 rings, great teammate, and his numbers are nucking futs.  Still the C's all-time leader in points.
2. Jerry West - It's usually pointless to play what-if's because there's so many outside factors, but Bill Russell denied this guy like 7 more rings.  If Russell never came into the league, it's possible that West would be remember as the consummate winner instead.  He also had baller numbers.  AND… he's the NBA logo!
1. Brian Scalabrine - The greatest teammate in the history of sports, and the one and only factor driving the C's '08 title run and Derrick Rose's MVP Award.
Just Kidding.
1. Larry Bird - Is anyone in the world going to argue this?  
Deuces
August 8, 2011
Brady Quinn's blog on Grantland.  I laughed so hard I fell on the floor.  Almost. 
http://www.grantland.com/blog/the-triangle/post/_/id/1454/just-quinn-brady-the-blog-of-denvers-best-looking-quarterback
July 28, 2011
Red Sox 100 Games Swag Ratings
Bill Simmons just posted a pretty awesome article called Red Sox Report Card on his site grantland.com  It's a little like (actually a lot like) my midseason swag ratings so I figured hey, fuck it, 100 games is as a good a milestone as any to update them.  Without further ado…
The 2011 100 (+1) Games Swag Ratings:
Alfredo Aceves (19/28) (+5): Fettucine Alfredo has really stepped up his game the last few weeks, embracing his role as Salvager of Andrew Miller Starts.  Still, you could be the greatest long reliever of all time and you're not getting 20 swag points.
Matt Albers (17/28) (+5): El Guaper has improved just as much as Aceves.  I'll openly admit that I shat my pants every time this Fatty Boom Boom took the mound in April.  Now?  I'm forgetting more and more about that Cubs debacle in the spring with each appearance he makes.  
Daniel Bard (25/28) (+4): "Had a rough start to the year, but he's been a beast ever since, straight up 100 MPH strikeout machine swag.  About as much swag as you can have as a middle reliever.  Def not more than the closer tho, unless the closer absolutely blows, which is not the case here, despite what these confounding Pap haters may say.  And yeah that sentence changed direction four times.  What" That's what I said then, and it's just as true now.  Earned an extra swag point for each week of increased beastliness.  If he keeps it up, he'll max out by mid-August.
Josh Beckett (25/28) (-1): He's still been a beast, but he's lost his status as nastiest pitcher in the AL East to CC Sabathia, and he STILL hasn't figured out a way to rub his swag off on the offense in his starts.  Remember that 16-inning clusterfuck in Tampa that Pedroia saved the Sox in?  Shutout innings don't mean shit if you can't inspire some hitting Josh!  LIGHT THE FIRE MOTHERFUCKER WOOOOO!  DON'T MESS WITH TEXAS! 
Clay Buchholz (9/28) (-4): This DL shit is really starting to piss me off Clay.  Remember when you threw a no-no in 2007, got left off the playoff roster, and the team won the Series anyway?  That's not happening again, so man up and pitch. 
Mike Cameron (0/28): MINORS! (No more swag ratings for you-hoo!)
Carl Crawford (8/28) (-2): Still not earning his money.  I really don't see dude recovering in 2011.  Some guys need a whole year to get their shit right and deal with the pressure of playing in the Mecca of Pro Sports (see Beckett, Josh).  Then again, some guys don't (see Gonzalez, Adrian), so who knows.  I'm banking on a ridiculous 2012 tho.  If that doesn't happen, there's gonna be a Carl Crawford jersey lit on fire before the end of spring semester in Vandy 311.

JD Drew (0/28) (-4): The Space Cadet has been cuckolded by a younger, more dominant male.  Completely useless at this point.  I really hope I never see him take the field for the Sox again. 
Jacoby Ellsbury (27/28) (+2): Since the last swag ratings, the Flying Beaver has absolutely caught fire and thrust himself into the MVP discussion.  He has as many homers as Adrian Gonzalez, and Adrian Gonzalez is exceeding expectations!  The only reason he doesn't get full swag rating is cause all signs say he's not re-signing with the Sox.  I ain't no hit-it-and-quit-it swag rater Jacoby.  Uh-uh. 
Adrian Gonzalez (28/28) (+0): But Swagmaster, I can tell you're thinking, he's been slumping since the All-Star break.  Well, you know what?  FUCK YOU.  He's still leading the majors in batting average and RBI (by a whopping 10).  And his swag has finally started to rub off on Dustin Pedroia, who apparently realized that he's gonna get fastballs to munch on all day with Gonzo hitting behind him, and caught fire like a Buddhist monk (oh, shit!)
Bobby Jenks (0/28) (+0): Does this guy still exist?  Is he on the DL again?  Did he shave that thing off his face yet?  Wait, don't answer any of those.  Nobody gives a shit. 
John Lackey (7/28) (+7): He's ripped off four straight wins and his ERA appears to have gone on a diet.  He still doesn't look anything like the guy we thought we were getting, but as long as Horse Face keeps racking up the W's, the swag points will follow. 
Jon Lester (24/28) (+1): He's started pitching better, which of course means the Sox have stopped scoring in his starts.  But if I know Hannibal Lester, (and I do… not personally… but I've seen Silence of the Lambs a few times AND I've watched him pitch on TV like a hundred times), he's gonna scare or swag the lineup into giving him those 10-run cushions he's gotten accustomed to again. 
Jed Lowrie (5/28) (-3): Every play Marco Scutaro fucks up is a play Jed Lowrie fucks up by not being healthy.  It must suck knowing that he could've had the starting shortstop gig the past two years but he physically is incapapble of keeping it. 
Daisuke Matsuzaka (0/28) (-5): Dice-K's days with the Sox are probably done.  Unless he comes back next year, in which case he's probably got 3-5 starts in him before his Sox career comes to a close.  
Darnell McDonald (13/28) (+2): Darnell's definitely stepped up his play since Josh Reddick asserted himself as the alpha male in right field.  He'd get more swag points if the reason behind his improvement wasn't being a giant pussy who can't handle pressure.  Is that too harsh?  Whatever. 
Yamaico Navarro (7/28) (NR): Would've cracked 10 if he hadn't made that goofy error last night, didn't get pinch hit for in the fifth inning of a game against the Kansas City Royals, and had an easier-to-spell name. 

David Ortiz (26/28) (+1): I wrote on the last swag ratings post that Papi was the 2nd-best hitter on the Sox.  Now, he's dropped to 4th-best, but not cause he's playing any worse.  Papi's been doing his thing (that grand slam last night was a fucking BOMB), but Ells and Pedroia have just been playing out of their minds.  Gets an extra swag point for the slam and that weird exchange with Heidi Watney after the game.  They don't call him Big Papi for nothin'.  Playa!
Jonathan Papelbon (26/28) (+2): Hasn't blown a save and has only given up 1 run in his 8 appearances since I doled out those first 24 swag points.  Him and Bard are basically Grim and Reaper at this point. 
Dustin Pedroia (28/28) (+10): "Not at MVP swag levels like 08, but could approach it if he keeps improving."  Did I call sell that shit short or what?  The Muddy Chicken has been the best player in baseball over the past month, and it's not even close.  Misses the cycle by like 5 feet one night, no biggie, just goes 3-for-3 the next day.  24-game hit streak?  No fuckin' problem (Note: If this snaps tonight, blame me and not him).  He's the only dude on this team to win an MVP and he's not gonna lose that title without a fight.  Month-long beast mode and counting. 
Josh Reddick (20/28) (NR): Wasn't rated last go-around because he hadn't played much.  Seizing this omission as motivation, Josh has not only put a chokehold on the starting right field spot, but completely destroyed his top competition (the Space Cadet formerly known as a contributing member of the Boston Red Sox).  Entirely eliminated one of the Sox's biggest question marks on his own.  Bravo, Josh, bravo. 
Jarrod Saltalamacchia (19/28) (+2): Maxing out on the "I'm the slightly more used side of a dynamic catching platoon" swag rating.  Can break 20 with his first Salty Dog legendary drink-and-destroy night around Boston's bar scene. 
Marco Scutaro (5/28) (-4): One more double meltdown like that botched squeeze play-get thrown out at second base fiasco, and I'm knocking the Soccer Mom down to a single swag point, solely based on his ability to physically stand at the shortstop position (unlike Jed Lowrie). 
Jason Varitek (19/28) (+0): Tek was gonna lose a point because he hadn't hit a homer for like six months, but then he hit that fuckin' bomb that cleared everything in left field, and he went back to max swag for his status (see Salty for full title).  Actually, the only reason Salty hasn't eclipsed him is that Jason Varitek still holds the title of Captain of the Bomb Squad. 
Tim Wakefield (21/28) (+1): They've been winning his starts even tho he lets dudes score like the biggest slut at your high school.  I'm 100% sure that it's because he's a psycho serial-killer that'll ravage the entire Sox organization if the team doesn't score double-digits in his starts, and frankly fear for my own safety is the only reason I'm bumping up his swag rating.  (Just kidding if you're reading this Mr. Wakefield! *Gulp*)
Dan Wheeler (6/28) (+0): Yeah he's been pitching better, but he's still Dan Wheeler. 
Kevin Youkilis (17/28) (+2): He's still the angry dude at slow pitch softball games who spazzes out when his team is losing or he gets out.  But he did make an All-Star team, and since A-Fraud got hurt, I've been jizzing rainbows he's pretty much the best third baseman in the AL.  Plus, when Alex Rodriguez goes on the DL, it's a cause to celebrate.  Swag for you Kevin Youkilis.  You go Kevin Youkilis. 
Again, no need for grading Tito or Theo.  I repeat: 2 WORLD SERIES TITLES.  SWAG POINTS ON INFINITY. 
Unless the Yankees beat them in the playoffs.  I can't even envision what would happen to my immediate surroundings and anyone I would blame if that happens.  So let's just agree that it won't!
Deuces
July 27, 2011
The Mountaintop
My epic project (part 5):
Pairing each of the 96 dudes from the Bill Simmons' Book of Basketball pyramid of the greatest NBA players of all time with a famous rapper based on wholly subjective criteria: The Pantheon (#12-1):
12. Moses Malone – Busta Rhymes: Both these dudes are pretty underrated, almost to the point of being forgotten, despite being among the best of their time without doubt.  Moses was an uncontrollable beast on the boards, grabbing basically every loose rock with beautifully reckless abandon.  Sounds like a good description of Busta's style on the mic. Also, Moses' speech is a lot like Busta's wicked fast flow.  If you say you can understand it, you're full of shit. 

11. Shaquille O'Neal – The Notorious B.I.G.: These dudes were friends in real life and even did a song together.  Both of them dominated as soon as they stepped on the scene.  Also, they were both huge.  Based on what everyone who has ever met either of them has ever said, these were pretty much the two nicest dudes in the world as long as you didn't piss them off… then they'd fucking destroy you.  Both also never maxed out their potential, even though they are still among the very best of all time; Shaq was hit with injuries and also had to deal with refs basically letting people hack the shit out of him without consequence every damn game.  Big, of course, was tragically murdered after recording only his second album, both of which are fucking amazing.
10. Hakeem Olajuwon – Slick Rick: Hakeem is the best foreign-born player of all time.  Slick Rick is the best rapper born outside the US of all time.  And there's really no debate.  Both had rhyming nicknames; Hakeem the Dream and Slick Rick (no shit).  Hakeem had a seemingly limitless array of tricks in his post game.  Slick Rick is likewise noted as having an unmatched talent for details in his storytelling as an MC.  Actually, Hakeem's "Dream Shake" is one of the weirdest-looking moves in basketball history, and Slick Rick's eye patch… well, yeah.
9. Oscar Robertson – Chuck D: Talented dudes the likes of who had never been seen before.  Oscar physically overpowered other guards during the NBA's early days, while Chuck D was rap's first (and greatest) political rapper.  Both were very pissed off dudes, justifiably so due to racism.  Oscar responded by playing angry but also scaring the shit out of his teammates, while Chuck D formed Public Enemy, scared the shit out of White America, and did the soundtracks for racially controversial Spike Lee films like Do The Right Thing.  Oscar changed the way NBA players lived during his time as head of the player's association, securing them way more money and making the league take the union and the public take them more seriously D changed the way people looked at hip-hop, bringing in the political bent and forcing the labels and the public to take the art-form more seriously as well. 
8. Jerry West – Dr. Dre: Am I putting Dre with a white guy cause he couldn't write lines for shit?  No, of course not! (Is he gone?  Yes, yes I did). But the same way West had to pay his dues before finally winning a ship in 1970 with the Lakers, Dre put in work with World Class Wrecking Cru and NWA before finally getting the individual glory with The Chronic.  Dre is pretty much the unquestioned face of West Coast hip-hop.  Jerry West is literally the Logo.  West was a legendary player, and Dre released one of the all-time greatest rap records of all time, but both may be more well-known for their ability to find talent.  West built two different Laker dynasties as GM, and Dre was personally responsible for blowing up Snoop Dogg, Eminem, and 50 Cent as a producer and exec, among other artists.
7. Tim Duncan – Common: Both are very, very laid back dudes, as seen in their respective playing/rapping styles.  Quietly, both have kicked ass for over a decade.  Duncan is easily the least-talked about 4 time champ and 2-time MVP in history.  Common released one of the best hip-hop records ever in 1994 ("I Used to Love H.E.R.") and one of the only albums to get a XXL rating from the mag in 2005 (Be).  But most little ones growing up in Generation Kanye have no idea (even tho 'Ye did produce Be).  Both are misunderstood and don't get the proper respect for their work.  Duncan is routinely underrated by basically everyone and deserves to have his name next to the Chamberlains of the world (he did win more after all).  Common got a ton of shit from Fox News for going to the White House, mainly cause Fox News didn't understand/care to listen to the depth of his art. 
6. Wilt Chamberlain – Big Daddy Kane: Literally big dudes whose unmatched talent during the early stages of the league/genre's development played a crucial role in shaping what was to come.  Wilt claimed to have slept with 20,000 chicks.  The origin's of BDK's name? "The Big Daddy part and the Kane part came from two different things. The Kane part came from my fascination with the Martial Arts flicks when I was young. The Big Daddy came from something that happened on a ski trip one time involving a young lady." Wilt is universally accepted as one of the two best players of his generation, along with Russell.  BDK is typically considered one of the Big 3 from his generation along with Rakim and KRS-One.

5. Larry Bird – Eminem: They're both white.  This is fucking obvious.  Also, no other white dudes even come close to either of them.  This is also fucking obvious.  Both Midwesterners battled the "white trash" stereotype in an arena dominated by the Coasts. Bird was the best player in the league before having his career drastically altered by injuries.  He played through them, but he was a shell of his former self.  Likewise, no other rapper has started his career with 3 albums as good as Em's first 3, but then his career was derailed by drug use, and his output since hasn't been nearly as good. Both dudes were obviously among the most famous men in America during their respective primes, but both were also kinda pricks who'd rather be left alone.  On a related note, both dudes had a thing for starting bar fights and fucking up their statuses for upcoming games/concerts.  Larry Legend was arguably the best trash talker in NBA history, especially for a multiple MVP winner.  Slim Shady is almost without a doubt the best freestyle rapper to have a #1 single, and definitely can hold his own among the shit-talking greats. 
4. Magic Johnson – Jay-Z: Flashy, talented dudes who loved the limelight and made their teammates better.  Magic ran the Showtime Lakers, Jay-Z ran Roc-A-Fella and Roc Nation records.  All of these teams were stock full of talent whose potential was maxed out by their leaders.  The debate around the best player in the NBA during the 80's (before Jordan emerged in the 90's) centered around Magic and Bird, even if Kareem should've been in the discussion.  The debate around the best rapper since Pac and Big centers around Jig and Eminem, even if NaS has a legit claim to the title.  Both these dudes became VERY successful businessmen outside of their original fields.  Only basketball player who made more smart moves off the court than Magic was Jordan, and the only rapper richer than Hov is Diddy.  Magic led his Michigan State team to a title in his only season there, then got drafted #1 overall.  Jay-Z dropped one of the greatest rap albums of all time, Reasonable Doubt, as his debut, after starting his own record label, Roc-A-Fella.  You can still see Magic get his dick proverbially sucked by Stuart Scott every night during the NBA Playoffs on ESPN.  You can see Jay do the same any time MTV does a list about "The Greatest Blah Blah Blah In Rap." 
3. Kareem Abdul-Jabbar – NaS: Both of these dudes are undeniable legends.  But nobody really likes acknowledging it because they're both kinda douchey.  Kareem entered UCLA as the most hyped high-school prospect of all time (pre-LeBron) and all dude did was go on to have the greatest college career of all time.  Around the same age, NaS built up the biggest buzz for any rap debut album (pre-50 Cent) and all dude did was drop the best album in hip-hop history (Illmatic, for the one person in the world who may not know).  Neither quite got the credit he/she deserved for the remainder of their careers, cause Kareem wasn't QUITE as dominant in the NBA as in the NCAA (cause the competition was better, and he STILL won multiple MVPs and ships, but I guess chicks just don't dig centers). Rap fans were "disappointed" that NaS never matched Illmatic (a, that's impossible, and b, dude still released hit singles and at least one or two other discs that got perfect reviews from the most prominent rap critics in the country with a flow that has not been touched by anyone except Big).  Part of this is because they're both kinda douchey.  Both dudes lost some limelight to more likeable guys in the same city; Kareem to Magic in L.A., NaS to Jay-Z in New York.  Both had a thing for name changes; Kareem was originally Lew Alcindor, and NaS went from Nasty Nas to NaS to Nas Escobar to Nastradamus, and finally back to just NaS.  Despite changing names, both were the best or among the best of their respective games for longer than anyone else; Kareem won MVPs 16 years apart, and NaS is still considered one of the best MC's in the game today 17 years after dropping his first disc.  Who else can match that? 
2. Bill Russell – Rakim: Both ushered in a new style of their respective fields.  Russell changed the way defense was played in the NBA, Rakim introduced internal rhyming and brought a more-laid back swag to rap.  Both dudes can be considered the first true "giant" in his field.  There was no one close to Russell's talent before he entered the league, and there was no one close to Rakim's talent before Paid In Full dropped in '87. Russell is the face of the start of the Boston Celtics dynasty along with Red Auerbach.  Rakim is the face of the start of the New York hip-hop scene's dominance in pop culture along with Run-DMC.  Russell was one of the first great, prominent black players in the NBA.  Rakim was one of the first great, prominent Muslim artists in hip-hop.  Being compared to either is the highest compliment in the field.  Jordan comparisons get tossed around all the time (inaccurately), but to be compared to Russell means you are unquestionably a winner and you'll do whatever it takes to kick the shit out of your opponent.  Rappers compare themselves more often to Pac and Big to associate themselves with the greatest ever, but for another to compare you to Rakim means you got unquestionable, once-in-a-generation talent on the mic and undeniable swag.
1. Michael Jordan – Tupac Shakur: This is the most obvious pairing on the list.  Greatest basketball player of all time?  Michael Jordan, no debate.  Greatest rapper of all time?  2Pac, only a little debate.  Both guys rose to the top of their games, left, came back, and went out again at the top.  Jordan won 3 titles (along with 3 Finals MVPs) from '91 to '93, and then retired to play minor league baseball for 18 months.  Pac recorded 3 albums (all containing classic joints, and the last of which, Me Against The World, is considered one of the greatest albums in rap history and debuted at #1) and then went to prison… with a sentencing minimum of 18 months!  Jordan unretired, won 3 more ships and Finals MVPs in even more dominant fashion, then retired.  Pac got out of prison, joined Death Row Records, and made the rap equivalent of Jordan's second 3-peat, released in '96 (the double album All Eyez On Me and The Don Killuminati: The 7 Day Theory, both considered among the best rap records ever), and was tragically murdered in September of that year.  Jordan had the idiotic comeback with Washington from '01 to '03.  Pac has all those shitty posthumous releases.  Both guys had unrivaled work ethics.  Jordan is known as the most intense competitor and hardest worker in athletic history.  2Pac likewise is legendary for the amount of time he spent in the studio after he got out of prison, recording a lifetime's worth of material in under a year.  Bottom line: dudes cared more than anyone else.  Dudes have had their styles copped more than anyone else in their respective games.  You see the legacy of Jordan in the way Kobe, Wade, basically every NBA 2-guard since play, and you see Pac's influence on DMX, 50 Cent, basically every famous gangsta rapper since.  Both would definitely win a poll among their peers or the general public about "who is the greatest basketball player/rapper of all time?"  And finally, the two dudes look more alike than any baller and rapper I can think of.  
Ballinous swag for life if you read 'em all.

Deuces

July 26, 2011
Epic Baller Swag Part Four
My epic project (part 4):
Pairing each of the 96 dudes from the Bill Simmons' Book of Basketball pyramid of the greatest NBA players of all time with a famous rapper based on wholly subjective criteria: Part 4 (#24-13):
July 25, 2011
More Epic Basketball Hip-Hop Ish
My epic project (part 3):
Pairing each of the 96 dudes from the Bill Simmons' Book of Basketball pyramid of the greatest NBA players of all time with a famous rapper based on wholly subjective criteria: Part 3 (#36-25):

July 22, 2011
So Epic That I Had To Use Another Read More
For those who missed it yesterday, here is part 1.  For those who did not…
My epic project (Part 2):
Pairing each of the 96 dudes from the Bill Simmons' Book of Basketball pyramid of the greatest NBA players of all time with a famous rapper based on wholly subjective criteria: Part 2 (#61-37):
61. Bob McAdoo – Del The Funkee Homosapien: I'm not gonna lie, I paired these two cause Bob McAdoo is a hilarious name, and "Del The Funkee Homosapien" is the goofiest rapper name I could think of.
60. Nate Archibald – Bushwick Bill: Nate Archibald's nickname was "Tiny."  Bushwick Bill is a midget.  That's it.  I never said every entry was gonna be clever.
59. Robert Parish – Inspectah Deck: "He's like that dude that'll sit back and watch you play yourself and all that right? And see you sit there and know you lyin; and he'll take you to court after that." This quote comes off the Wu-Tang Clan's first album, and is of course Method Man describing Inspectah Deck.  But it could also be applied to the quiet Celtics giant, Parish, who was notoriously calm except for that one time he knocked the shit out of Bill Laimbeer (0:17). 
58. Bernard King – Big L: Bernard was one of the most naturally talented players to ever step foot on the hardwood, routinely throwing down jaw-dropping dunks in front of packed MSG crowds during the '70's.  His career was unfortunately cut short by injuries.  Big L, also from New York, was arguably one of the most skilled rappers of all time, routinely spitting out jaw-dropping punch lines in his rhymes.  He was murdered just before he probably would've become rap's next big superstar. 
57. Tommy Heinsohn – Flavor Flav: Tommy was a player and then coach for one of the greatest dynasties in ball history, the Boston Celtics.  Flavor Flav occasionally rapped for one of hip-hop's greatest dynasties, Public Enemy.  But to most of us C's fans today, Tommy is the best (and most biased… not a coincidence?) announcer in the whole damn NBA.  And Flavor Flav?  The greatest hypeman of all time… hands down. 
56. Paul Arizin – Pete Nice: Arizin was a 10-time All-Star playing in a pretty much exclusively white league for his whole career.  Pete Nice was one of the first white dudes in hip-hop to earn legit respect, as a member of 3rd Bass.  Arizin wasn't quite on the same level as dudes like Cousy and Mikan.  That's why he's not one of the Beastie Boy.  He's not a legend, he's just Nice. 
55. Dominique Wilkins – Nelly: 'Nique had a lot of highlight-reel-worthy dunks, and scored shitloads of points.  But he couldn't play defense and never won jack.  Likewise, Nelly has a ton of hit records, but they're mindless club bangers and he's never really put out a verse with any deep meaning or emotion behind it (unless drunk and horny counts as an emotion).  Wilkins' battles with MJ during the '87 and '88 Slam Dunk Contests seem as inconsequential in retrospect as Nelly's battles with Eminem in 2002 for the top of the charts. 
54. Paul Pierce – The Game: Both came up with a lot of hype and had some initial success.  Then they started just pissing everybody off and hit the skids for awhile.  Eventually, both dudes manned up.  Game reunited with some of the dudes he feuded with for his upcoming album (hopefully to recapture the magic of his debut), and The Truth stuck it out with the C's until they finally surrounded him with enough talent to win a title.  Also, Pierce got stabbed once and didn't miss a game.  I'm pretty sure Game was shot at least once a week from the years 1999 through 2002.
53. Dwyane Wade – Redman: D-Wade proved his own worth by leading the Heat to a title in '06, and Redman did the same when he dropped the classic disc Whut? Thee Album in '92.  Both dudes desired greater success/fame, so they paired up with a more famous peer (LeBron, Meth), who wasn't necessarily as focused on winning/making music.  Also, both dudes really suck at spelling.
52. Dennis Johnson – Guru: Two dudes who thrived during the peak of their respective games (DJ in the 80's NBA, Guru in 90's hip-hop) as part of legendary teams (DJ with the Celts, Guru with Gang Starr), and never got as much recognition as the other dudes on their squads.  Both died tragically young, and neither from drug use or drunk driving or any stupid shit like that either. 
51. Bill Sharman – Kurtis Blow: Two dudes from way back when.  Sharman pretty much invented the modern 2-guard style, and then dominated with it.  Kurtis Blow was the first rapper to release a steady stream of good shit.  Also keeps the Boston-Celtics-are-to-the-NBA-what-New-York-is-to-hip-hop theme going. 
50. Dolph Schayes – Vanilla Ice: OMG SO MUCH WHITENESS!!!
49. Elvin Hayes – Plies: These two are both cases of guys who had a lot of hype and a lot of potential, but never really justified the hype.  Elvin Hayes' coach called him a "no good fucking prick" once.  Plies' voice makes me feel like someone's pouring diarrhea down my ears.  Not my favorite guys on the list.
48. James Worthy – Big Boi: Big Game James was always content to play a supporting role, despite his prodigious talent.  Whether on MJ's Tar Heels teams or Magic's Lakers, Big Game James did what it took to win.  Same deal with Big Boi.  He doesn't seem bitter that Andre 3000 gets most of the credit for Outkast's success, he just goes to work and outclasses 90% of the rest of the field with seemingly no effort. 
47. Billy Cunningham – Kool Keith: I'm not gonna lie, I can barely put a face to either of these guys.  I paired them cause they're the two most fucking lame names of all time. 
46. Hal Greer – Kool G. Rap: If you haven't done your homework, these names are vaguely familiar at best, right?  Well, both these dudes wrecked shit in the early days.  However, Greer had the misfortune of having to go up against Russell's Celtics basically his whole career, while Kool G. Rap's legacy has been somewhat overshadowed by his contemporaries, Rakim (hint hint #2) being the prime example.
45. Dave DeBusschere – Pimp C: Dave was part of those legendary '70's Knicks squads, while Pimp C was part of legendary rap duo UGK.  The premature deaths of both men shocked their respective establishments, and their legacies have continued to grow since.
44. Nate Thurmond – Treach: Bill Simmons calls Thurmond the dude that nobody realizes was as good as he was.  The same can be said for Treach, the leader of Naughty By Nature.  In fact, Eminem said that he gave up rapping for awhile cause he never thought he'd be as good as Treach.  Imagine if Wilt had said that about Nate…
43. Clyde Drexler – Prodigy: Drex was a member of the '92 Dream Team, made the Finals as part of the '92 Blazers, and won the Finals with Hakeem on the Rockets in '95.  Prodigy, as part of one of the best rap duos of all time, Mobb Deep, is still one of the most respected MC's to emerge from the 90's.  But Drex is best remembered for getting shit all over by Michael Jordan all the time, while Prodigy's most lasting legacy is getting cussed out by 2Pac on "Hit 'Em Up." 
42. Jason Kidd – Jadakiss: J-Kidd led the Nets to consecutive Finals (where they got mauled), but you could tell he was always more comfortable as the #2 or 3 guy, like in Dallas this year.  Likewise, Jada's best work came as a member of The LOX, not as a solo artist.  Also, both their names can be abbreviated to Ja-Ki.  Wonder why that hasn't stuck?
41. Wes Unseld – Big Pun: Two dudes that physically should not have been able to do what they did.  Wes was like 6'6, 275 and was still one of the best centers of his time.  Big Pun was like 5'5, 2000 and could flow faster than a Kenyan doing wind sprints.  2 points for fat guys all around the world!
40. Gary Payton – DMX: Bald, rocking the goatee, and PISSED AS HELL.  Both these dudes are legendary trash talkers, and at their peaks, were among the best in their respective games.  But Payton was only really a star for about 10 years for no apparent reason, and DMX decided to start getting his ass tossed in jail when he got bored of making #1 albums.  Whatever floats your boat guys. 
39. Patrick Ewing – Wyclef Jean: The two best Caribbean-born dudes in their respective fields.  I also think it's fair to say that neither ever reached the heights that their fans expected when they both first stepped on the scene.  At least Ewing had the brains not to run for president of the country where he was born after not being there for 2 decades or whatever ridiculous amount of time it was.
38. Steve Nash – Drake: Stevie is hands down the best Canadian basketball player ever, and Drake is already the unquestioned greatest Canadian rapper of all time.  Nash gets a lot of shit from some people for not playing good D (even though he's the best offensive point guard of this generation) while Drake catches flack from some people for being too soft/not pretending to want to kill people.  Some people are fucking stupid. 
37. Dirk Nowitzki – J. Cole: Dirk's been around awhile, but he always had a rep as a choker or overrated until he won his first title this past spring.  Cole's had a buzz building around him for awhile, with three mixtapes released, but if his debut album doesn't blow people's minds, expect the bust/overrated tag to haunt dude for a long time.  Also, Dirk is without a doubt the best German baller of all time, and guess where Cole was born… Deutschland!  Crazy, right?  Also worth noting: after Dallas won the Finals this year, Bill Simmons called Dirk one of the top 20 players of all time in his grantland.com column.  Guess who #20 in the book was?  Hint: It's the funniest possible answer. 
200 swag points for whoever made it all the way here.  This will continue to get better as we approach the top.  I double-promise.  Check back (and follow if you haven't already) for Part 3.
Deuces
July 21, 2011
So Epic That I Had To Use A Read More
I love basketball.  I love hip-hop.  But more than anything, I love comparing things that don't have a fucking thing to do with each other.  So, inspired by the work of Bill Simmons AKA the Sportswriting Jesus, today I am finally unveiling…
My epic project (Part 1) 
Pairing each of the 96 dudes from the Bill Simmons' Book of Basketball pyramid of the greatest NBA players of all time with a famous rapper based on wholly subjective criteria: Part 1 (#96-62):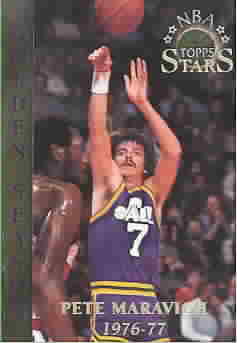 96. Tom Chambers – Yelawolf: Tom Chambers was a white boy who flew like none since.  Yelawolf is probably the "least white" white rapper I can think of.  In part cause he covered his skin with tattoos.  But more cause he spits harder than a mafucka. 
95. Jo Jo White – U-God: Jo Jo is probably at the minimum level of "held in revered status" for his contributions to the Celtics dynasty.  Similarly, U-God is probably the least-acclaimed member of the Wu-Tang Clan.  Did you know he quit the Clan at one point, only to rejoin after making up with the RZA?  Yeah, most people don't know that… or care.  Fair warning: the Celtics/Wu-Tang dynasties are the two most legendary in basketball/hip-hop and I'm taking full advantage. 
94. Jack Twyman – MC Serch: Twyman was a great but not legendary white player who eventually turned into a great broadcaster, as well as being remembered for taking care of his teammate Maurice Stokes after Stokes was diagnosed with a career-ending illness.  MC Serch came up with 3rd Bass with some other white boys, then turned into a rap talent scout, running reality shows looking for the next great white rapper.  The best rapper he had a hand in help blowing up? He exec-produced Illmatic. 
93. Kevin Johnson – MC Shan: KJ, despite undeniable talent, was pretty much the whipping boy for MJ in the '93 Finals, the biggest moment of his career.  MC Shan may have been a great rapper, but all we remember him for is getting his ass kicked by KRS-One in the Bridge Wars. 
92. Bob Lanier – Bun B: Bob Lanier is famous for having giant-ass feet.  Bun B's voice sounds like he should be like 6'7 350 pounds, even if he isn't.  I always picture him as being like a giant Rick Ross with talent.  Even if this picture says otherwise.
91. Dwight Howard – Young Jeezy: Two freaky talented dudes that you can't help feeling haven't reached their potential.  Dwight still doesn't have that ring, and Jeezy hasn't had his own hit for a long-ass time.  Still time for both to improve on their legacies tho… and they probably will.  Also, Jeezy's voice has the same effect on a track as Dwight's blocks do on opposing offenses.  Fuckin' intimidating. 
90. Chris Paul – KiD CuDi: For awhile, it looked like CP3 was destined to become one of the all-time greatest point guards in NBA history.  Then, last season, he regressed in basically every single stat and seems like he's on the verge of pulling a Vince Young.  CuDi dropped one of the hottest mixtapes of '08 and one of the hottest albums of '09.  His second album, in 2010, was a pile of shit tho, and now he's saying he's gonna become a full-time singer and quit rapping.  What a waste. 
89. Shawn Kemp – Gucci Mane: Shawn Kemp was a physical freak and dirty baller before he lost his marbles and flamed out of the league.  Gucci was a (financially) successful rapper before also losing his mind and becoming a professional defendant.  
88. Gail Goodrich – Missy Elliot: Gail Goodrich is the girliest name in NBA history.  Tho Jan Veseley may give it a run for the money. 
87. Connie Hawkins – Shyne: Connie Hawkins was unfairly blackballed from the league for over half a decade.  Shyne was locked up for nearly ten years, and some people say it's Diddy's fault.  IDK, from what I've read he was waiving his gun around like Joe Pesci in Goodfellas.  Now he's living in Jerusalem as a converted Jew.  Really. 
86. Arvydas Sabonis – Fat Joe: Arvydas Sabonis was this giant dude from the USSR with a hilarious name.  Fat Joe is a giant dude who wants everyone to forget he's not black and has a slightly less hilarious name.
85. Robert Horry – Masta Killa: Horry was the consummate role player who could step up and hit the big shot in the big moment.  Masta Killa would step up and drop hot verses that could push a Wu-Tang joint from great to legendary (like "Triumph") but didn't get to star on his own album until 2004. 
84. Cliff Hagan – Rick Rubin: Cliff Hagan was on one of the two teams to ever beat Bill Russell in the Finals.  He was also whiter than the background of a Microsoft Word document.  Rick Rubin was one of the first white producers to really succeed in rap.  And to those who ask, "is it right to factor race into these pairings?  Um, wouldn't it be more offensive to everyone if I called John Stockton "the Afrika Bambaataa of basketball?" 
83. Vince Carter – Xzibit: Remember when X was dropping all those hot verses on Dr. Dre and Eminem albums, then pretty much quit rap entirely to focus on hosting Pimp My Ride?  That's pretty much what Vince Carter did with his basketball talent. 
82. Chris Mullin – MC Ren: Chris Mullin is probably the least-remembered member of the Dream Team.  MC Ren is the "oh what happened to him?" MC from NWA.  Best known for their more talented teammates, fairly or unfairly. At least in my mind, and really, not much else counts on this list.
81. Dave Bing – Ice-T: Dave Bing was one of the first stars of the post-merger NBA.  Ice-T is considered the first gangsta rapper.  Neither is really considered a legend and both are actually probably a little overrated.  But Bing made a lot of cash in other business ventures after his career, and Ice-T is making bank on Law & Order.  Way to play, Cop Killer.
80. Bailey Howell – Thirstin Howl III: Look, if I haven't heard of a dude, and there's a rapper with the same name, they get paired.  Especially when they both belong on Gilligan's Island. 
79. Bobby Dandridge – Styles P: Like P on the LOX, Bobby Dandridge was an important contributor for a great team, the '78 Bullets, even if nobody is calling him the best on the squad (Wes Unseld for Washington, Jadakiss for the LOX). 
78. Paul Westphal – Paul Wall: I mean, they have basically the same name.  And they're both white, so… there you go. 
77. Dan Issel – Craig Mack: Dan Issel was a hideous dude missing like four teeth.  Craig Mack was a rapper signed to Puff Daddy's Bad Boy Records, whose career never took off because he was too ugly.  Seriously, when you're the ugly one on a label with Biggie Smalls, you're fucking ugly. 
76. Artis Gilmore – Afro Man: Look.
75. Tracy McGrady – Lupe Fiasco: T-Mac was an NBA scoring champion with a wicked cool nickname who could never get his shit together in the playoffs and never made it out of the first round.  Kind of a whiny bitch.  Lupe was one of the most talented Midwesterners to ever pick up a mic and also had a wicked cool nickname.  He never managed to translate his talent into a truly classic album, though, and is also a stupid whiny bitch. 
74. Joe Dumars – Q-Tip: Joey D was a great player who won Finals MVP in '88, and the front office exec who built the '04 Pistons champs.  Q-Tip was both one of the MC's who built the A Tribe Called Quest brand as well as the producer who put the beats together for them to flow over in wicked chill style.  Worth noting that Dumars was about the only person associated with the Detroit Pistons at any point during the 1980's who could even remotely be described as "chill." 
73. Sidney Moncrief – Papoose: Moncrief's career never truly blossomed completely cause of knee injuries.  Papoose's career never truly blossomed cause his record label fucked him.  Or something.  Either way, two cases of tremendous, unrealized potential. 
72. Chris Webber – Rick Ross: Whenever I think about either of these guys, my first reaction is to laugh.  I mean, C-Webb was the #1 high school recruit in his class, and then made the stupidest play in college basketball history.  Then he was the #1 overall pick in the NBA Draft, and never won a ship or reached his potential.  Rick Ross is just straight up delusional.  He thinks a)he's the biggest boss in hip-hop b)people take him seriously as a rapper and c)it's cool to put spinners on a wheelchair for your video.
71. Lenny Wilkens – Pete Rock: Lenny was a great baller but is mostly remembered as one of the all-time winningest coaches in league history.  Likewise, Pete Rock dropped one of the all time classic hip-hop records of all time, "T.R.O.Y." but is best remembered for his work as a producer.
70. David Thompson – AZ: David Thompson came into the league and was just flying over everyone, then he blew out his knee, and that was that.  Likewise, AZ introduced himself to the world on the only guest spot on the best rap album of all time, Illmatic, with a lot of people saying his was better than Nas' verse on the same song.  Then he dropped his debut album without much fanfare, The Firm flopped, and that was also that. 
69. Dennis Rodman – Ol' Dirty Bastard: The craziest basketball player of all time and the craziest rapper of all time.  Dudes were on some nasty squads too, with Rodman winning 5 rings between Isiah's Bad Boy Pistons and Jordan's Bulls, and ODB repping the Wu. 
68. Pete Maravich – Eazy-E: Pistol Pete is credited with starting a lot of the tricks in modern ball that didn't exist during the 50's and 60's.  Eazy-E has been called the "father of gangsta rap."  Neither of these guys was as good you'd think just based on the way everyone creams when they talk about them, but they're undeniably badass. 
67. Earl Monroe – Dres: Earl the Pearl was a beast way back in the day, but was more or less forgotten by subsequent generations until Denzel Washington did that whole monologue about him in He Got Game.  Dres, the better half of Black Sheep, was too a forgotten soul before "The Choice Is Yours" was featured in that Kia commercial with the hamsters.  Now, I crank that shit everyday. 
66. Adrian Dantley – Waka Flocka Flame: Dantley played ugly, pretty much just knocking dudes out of the way with his fat ass to open up some space to score.  That's pretty much the way Waka Flocka Flame approaches rapping.  But hey, it works (though I'll admit that at least 13 of the 17 songs on Waka's album are complete shit.  But "No Hands" and "Hard In Da Paint?"  Those are staples of the Vandy 311 soundtrack every Friday and Saturday night). 
65. Alex English – Saigon: Big Al once starred in a movie that was so bad it was good (according to Mr. Simmons. I never saw it) called Amazing Grace and Chuck.  Saigon once guest-starred on Entourage, a show that used to be good but is now bad.  And that's about all anyone knows about him outside of the depths of hip-hop's underground/HBO.  Seeing as he almost got Drama killed (one of two characters on that show who's been funny all the way through), he probably deserves it.
64. Jerry Lucas – Ludacris: Lucas was "infamous" (to use Simmons' description) for padding his stats by chasing down last-second shots for rebounds.  Ludacris has been doing all he can to pad his sales and Google hits by collaborating with Justin Bieber.  What the fuck, Luda?  I hope you smoked him up at least.  The idea of Justin Bieber stoned makes me laugh, and would make a lot of little girls cry, which makes me laugh even more.
63. Ray Allen – Mos Def: Bald dudes who are calm and deadly at the same time.  Also, Ray gave one of the best lead acting performances of all time by a pro athlete as Jesus Shuttlesworth in He Got Game.  Mos Def is one of the most critically acclaimed rappers-turned-actors of all time.  See #62 for more.
62. Reggie Miller – Talib Kweli: Reg is one of the all-time great, stick-a-dagger-in-your-heart long-range shooters.   Talib is one of the all-time great, stick-a-dagger-in-your-heart-with-on-point-lyrics straight-shooting MC's.  Kweli is one half of Black Star with Mos Def.  Which one's better?  I think most people would say Mos Def, even if they wouldn't have back in '98.  Likewise, Reg vs. Ray Allen is the debate for the best 3-point shooter of all time.  Which one's better?  I think most people would say Ray, even if Bill Simmons didn't back when his book came out in '09.  He later revised that and switched the two for the paperback.
100 swag points for whoever made it all the way here.  This will get even better as we approach the top.  I promise.  Check back (and follow if you haven't already) for Part 2. 
Deuces
The Heat sold their souls, Lebron would never get a Ring without The Devil's Help!

Back from my weekend :)
I'm OFFICIALLY going to Boston College! How exciting!

Sadly, in other news, I gave in to the temptations of food in Boston...

ON THAT 4-0 SWAG.. WE ARE FAR FROM DONE

lets go eagles

Sometimes I love my school.

AND SOMETIMES I FUCKING LOVE MY SCHOOL.

LMFAO SO I GUESS RIGHT NOW WE'LL GET ANOTHER DOUBLE PLAY